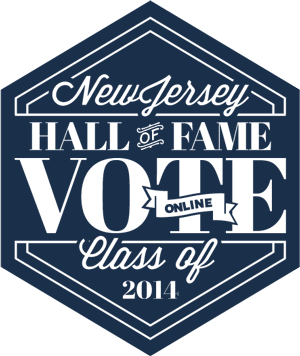 Thank you for your interest in the public voting that recently ended for the New Jersey Hall of Fame's 2014 class of inductees.

Related, please scroll to the bottom of this page to securely sign-up for NJ HOF email updates. Everyone is also encouraged to Like us on Facebook at Facebook.com/NewJerseyHallofFame.

Once again, thank you for your interest and participation in telling the true story of New Jersey's greatness.
Arts & Letters
This category is open to writers, poets, scholars, artists, and journalists.
Alexander Calder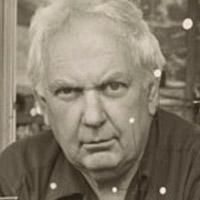 Hoboken (1898-1976)
A 1919 graduate of Stevens Institute of Technology, this renowned artist and sculptor is most famous for inventing the mobile.
Junot Diaz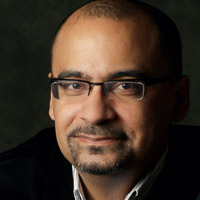 Parlin (1968-)
The 2008 Pulitzer Prize Winner for his fiction book The Brief Wondrous Life of Oscar Wao, he grew up in New Jersey and attended Rutgers University. He is currently a creative writing professor at MIT.
Thomas Fleming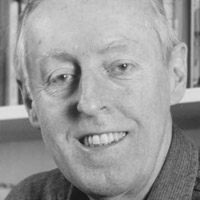 Jersey City (1927- )
Novelist and historian with a special interest in the Revolutionary War, he frequently appears on PBS.
John McPhee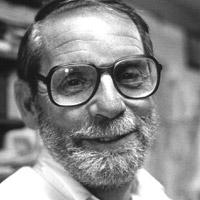 Princeton (1931- )
This writer of nonfiction was awarded the Pulitzer Prize in 1999 and currently teaches a writing seminar at Princeton University, his Alma Mater.
Dorothy Parker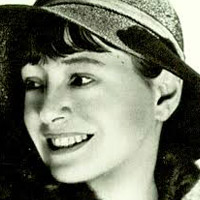 Long Branch (1893-1967)
From growing up in an unhappy childhood, she rose to fame as an acclaimed writer and founding member of Algonquin Round Table. She was also nominated for two Academy Awards for screenwriting.
George Price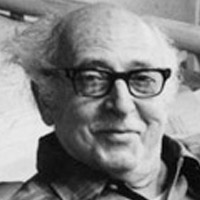 Fort Lee (1901-1995)
Price was one of the early cartoonists who shaped the look of The New Yorker in the 1930s. He contributed more than 1,200 cartoons, most of them filled with characters he said were based on people he knew growing up in Fort Lee, to the magazine. His drawings were distinctive for their abstract lines and geometric draftsmanship.
Alfred Stieglitz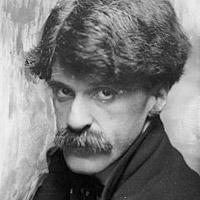 Hoboken (1864-1946)
A photography and modern art promoter, he introduced many European artists to the U.S. and ran several New York art galleries. His fifty-year career helped make photography an accepted art form. He was married to painter Georgia O'Keefe.
Dr. George Theophilus Walker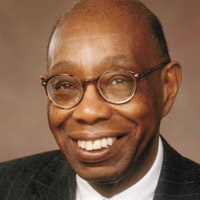 Montclair (1922- )
A celebrated composer, he was the first African American to win the Pulitzer Prize for Music. He is the recipient of six honorary doctoral degrees.
Brian Williams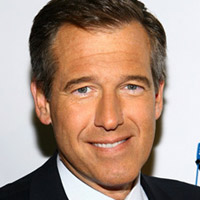 Ridgewood, Middletown (1959- )
Succeeding Tom Brokaw as anchor of NBC Nightly News, he is also the managing editor of the program.
Edmund Wilson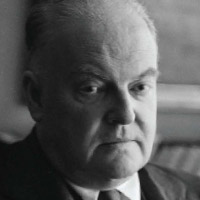 Red Bank (1895-1972)
A winner of the Presidential Medal of Freedom, he was a great literary critic, writer, essayist and editor of magazines and newspaper whose works influenced novelists such as Upton Sinclair.
Enterprise
This category is open to scientists, business leaders, inventors, entrepreneurs and philanthropists.
Lewis Dubois Bassett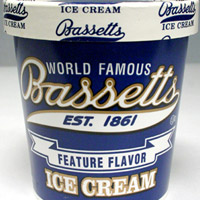 Daretown (1828-1906)
A Quaker school teacher who was the founder of Bassett's Ice Cream Company.
James E. Burke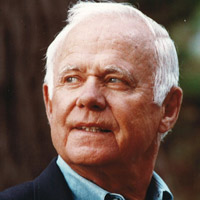 New Brunswick (1925-2012)
Former CEO of Johnson & Johnson, he is credited with the growth of Johnson & Johnson to its current size and prominence after his crisis management skills during the 1982 Tylenol crisis. He was awarded the Presidential Medal of Freedom by President Clinton.
Carla Harris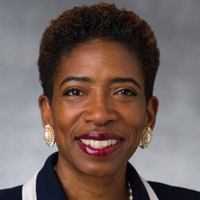 Montclair (1962- )
A motivational speaker, gospel singer, and author (Expect to Win), Harris is Vice Chairman at Morgan Stanley, where she is responsible for public and private equity financing.
Howard Katz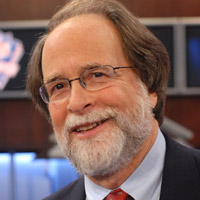 Livingston (1949- )
Katz is the Senior Vice President of Broadcasting and Media Operations for the NFL, where he oversees the formation of the schedule and selects the prime time games. He has been Senior Vice President of ESPN and President of ABC Sports. Sports Illustrated named him one of the NFL's biggest power brokers.
F.M. Kirby II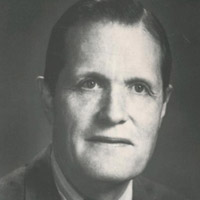 Madison, Morristown (1919-2011)
A highly successful entrepreneur and philanthropist, he oversaw the Alleghany Corporation, a large holding company of diversified businesses, and the F.M. Kirby Foundation, which currently has assets of over $400 million. During his more than 40-year leadership, both of the enterprises thrived and prospered.
Dr. Victor Parsonnet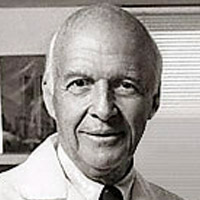 Newark (1924- )
A cardiac surgeon, he contributed significantly to the fields of cardiology and pacemaker technology. He also performed the first coronary bypass surgery in New Jersey and co-founded two major heart associations. He is also well regarded as a champion for the New Jersey Symphony, which he led for many years.
John Rock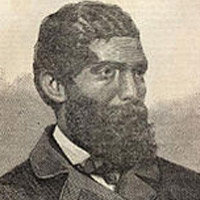 Salem (1825-1866)
A school teacher who become a passionate civil rights leader and abolitionist, he also became the first African American to be admitted to the bar of the U.S. Supreme Court, and one of the first to earn a medical degree.
Charles F. Seabrook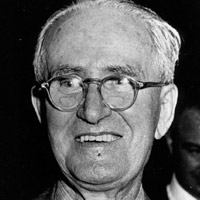 Cumberland County (1895-1978)
Often called the "Henry Ford of Agriculture," he was responsible for pioneering a method of quick-freezing vegetables and heading Seabrook Farms, which became one of the largest producers of frozen vegetables in the world. He is also credited with bringing refugees from 20th century upheavals to work at Seabrook Farms.
Dr. James Still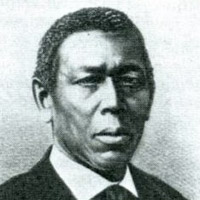 Moorestown (1812-1882)
With no training as a physician, he is known as the "black doctor of the Pinelands." He drew people from miles to NJ to be treated with herbs and botanical remedies of his own devising.
Alice Waters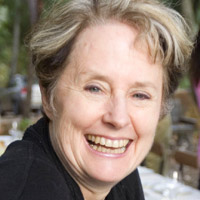 Chatham (1944-)
Influential chef who attracted national attention for promoting food education in schools and for being a leading advocate of a stimulus package that works to give every child in the public school system a healthy breakfast and lunch.
Performance Arts
This category is open to musicians, singers, songwriters, actors & actresses, and dancers.
The Isley Brothers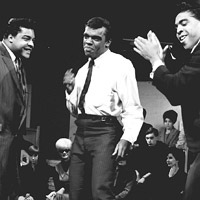 Teaneck (1959- )
Vocal group consisting of brothers O'Kelly Isley, Jr., Rudolph Isley and Ronald Isley. They are famously known for their hit singles "Shout," "Twist and Shout," and the Grammy Award-winning single "It's Your Thing."
James Gandolfini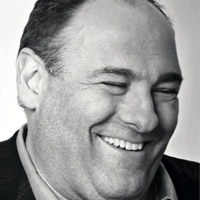 Westwood, Park Ridge (1961-2013)
The Rutgers-educated actor won three Emmy Awards, three Screen Actors Guild Awards, and one Golden Globe for Best Actor for his role as Tony Soprano in HBO's The Sopranos. He also produced a documentary about the Iraq War and another about PTSD in veterans from 1861 to 2010.
Dizzy Gillespie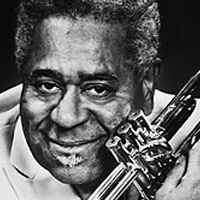 Englewood (1917-1993)
In addition to being a renowned jazz trumpet player, he was also a bandleader, singer, composer and teacher. He pioneered Afro-Cuban jazz and has won several Grammy Awards.
Jerry Herman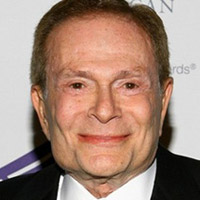 Jersey City (1931- )
A composer and lyricist, he has composed scores for hit Broadway musicals such as Hello, Dolly!, Mame, and La Cage aux Folles. He has received three Tony Awards, including the Tony Award for Lifetime Achievement in Theater.
Celeste Holm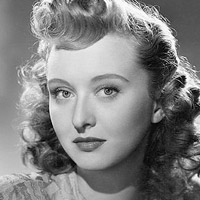 Schooley's Mountain (1917-2012)
An Academy Award-winning actress, she has starred in many films including Gentleman's Agreement, Come to the Stable, All About Eve and Three Men and a Baby.
Oscar Micheaux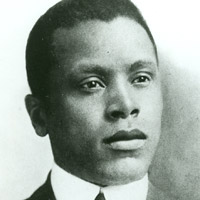 Fort Lee (1884-1951)
Author, film director, and independent producer of more than 44 films, he shot his groundbreaking Symbol of the Unconquered (1920) as a rebuttal to D.W. Griffith's Birth of a Nation. He also made the first all talking African American film, The Exile (1931).
Eddie Murphy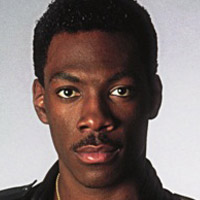 Alpine (1961- )
Influenced by Bill Cosby and Richard Pryor, he became a comedian who regularly appeared on Saturday Night Live. He later starred in films such as Beverly Hills Cop, Trading Places, Coming to America, Shrek, and Dream Girls, for which he received a Golden Globe award and an Academy Award nomination.
Nelson Riddle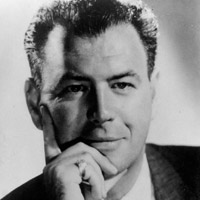 Oradell (1921-1985)
Considered by many as one of the greatest arrangers in the history of American popular music, he worked closely with Tommy Dorsey, Frank Sinatra and Ella Fitzgerald, among many others.
The Shirelles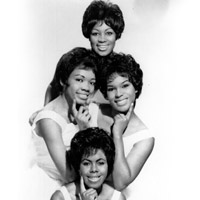 Passaic (1958- )
The originators of the Girl Group Sound of the fifties and sixties, the Shirelles became rock and roll's first female super group. Their string of hits is legendary and their influence undeniable.
Wayne Shorter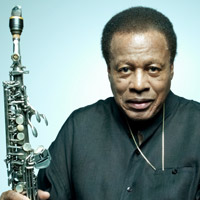 Newark (1933- )
Commonly regarded as one of the most influential jazz musicians of his time, he has recorded over 20 albums and won multiple Grammy Awards.
Paul Whiteman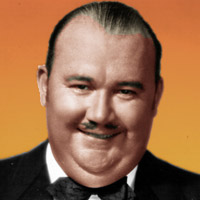 Delaware Township (1890-1967)
Known as the "King of Jazz," he was a bandleader, composer, orchestral director and violinist.
Public Service
This category consists of Elected and Appointed Officers, Leaders in the Medical field, Educators, Military Figures, and activists.
Robert Lee Carter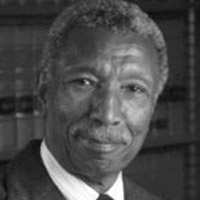 Newark (1917- 2012)
Co-founder of the National Conference of Black Lawyers, he presented oral arguments during the landmark case Brown vs. Board of Education and was also a civil rights activist and judge.
Peter J. McGuire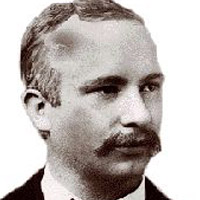 Camden (1852-1906)
The founder of the Brotherhood of Carpenters and Joiners of America in 1881, McGuire was the driving force behind the adoption of Labor Day as a national holiday in 1894. He was also a prominent figure in the struggle for the five-day, 40-hour work week.
Marvin Creamer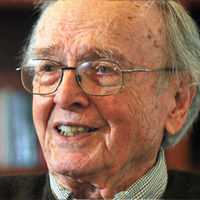 Glassboro (1916- )
Rowan University Geography Professor who, in 1982, circumnavigated the globe entirely without navigation instruments; has been the recipient of numerous awards, including "Professor of the Year" and the Blue Water Medal, sailing's highest honor.
John Cunningham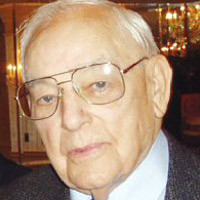 Morristown (1915-2012)
One of New Jersey's most celebrated historians, he is the author of more than 50 books, with one of them recently becoming a documentary that was broadcast nationwide by PBS.
Maud Dahme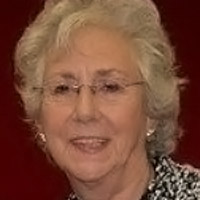 Flemington (1935- )
Born in the Netherlands, she was one of the Dutch "hidden children," survived the Holocaust, and came to the United States at the age of 14. She serves on the New Jersey Commission on Holocaust Educations, and served on the State Board of Education from 1983–2007, including five years as president. A Holocaust Commission award is named in her honor, and she now devotes her time to Holocaust/Genocide education and guiding groups to Holocaust sites.
James Florio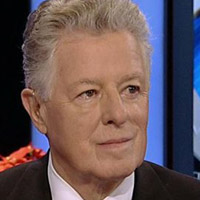 Camden, Metuchen (1937- )
As a Congressman and Governor, Florio was noted for his environmental record, including authorship of the Superfund law to clean up the nation's most polluted sites. He was also the winner of a John F. Kennedy Profile in Courage Award.
William Livingston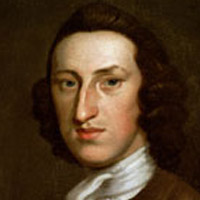 Elizabeth, Parsippany (1723-1790)
Shortly after graduating from Yale University, he moved to New Jersey where he was elected to the Continental Congress, commissioned as a brigadier general of the New Jersey Militia and served as New Jersey's first Governor until his death. During his tenure as Governor, he attended the Constitutional Convention and was a signer of the Constitution.
Clara Maass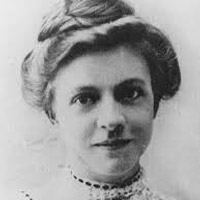 West Orange (1876-1901)
This remarkable young nurse and medical volunteer put her own health in danger in order to help others. As a nurse with the U.S. Army Yellow Fever Commission, she volunteered to be infected in order to find a cure. She died as a result, leading to a ban on using humans for medical experiments.
Mildred Norman Ryder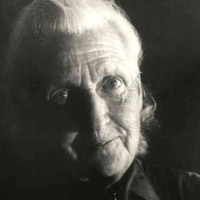 Egg Harbor (1908-1981)
Known as the Peace Pilgrim, she was the first woman to walk the Appalachian Trail in one season; she was a pacifist and peace activist whose pilgrimage began during the Korean War and continued for 28 years. She had walked more than 40,000 miles by the end of her life.
Elizabeth Cady Stanton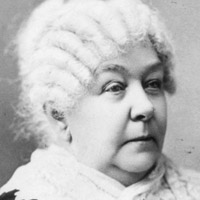 Tenafly (1850- 1902)
Activist, abolitionist and a leading figure in the early women's rights movement, she helped organize the first women's rights convention, became the first president of the National American Woman Suffrage Association and co-authored History of Woman Suffrage.
Sports
This category is open not only to athletes, but also to coaches and others in the sports field.
Angelo Bertelli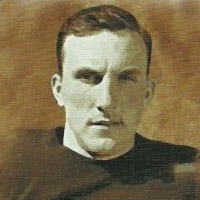 Clifton (1921-1999)
An All-American quarterback and running back at Notre Dame, he was activated by the Marine Corps mid-season in 1943. Nevertheless, he was awarded the Heisman Trophy and selected as the #1 pick in the 1944 draft. As a marine, he was awarded the Bronze Star and the Purple Heart. After his military service, his NFL career was shortened by knee injuries.
Craig Biggio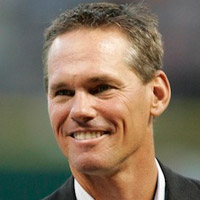 South Orange (1965- )
A member of baseball's prestigious 3,000 hit club, he played for Seton Hall University before turning pro and signing with the Houston Astros where he spent his entire career.
Don Bragg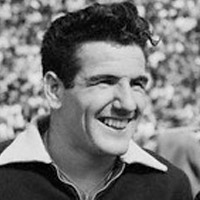 Penns Grove (1935- )
While attending Villanova University, he won the NCAA pole vault championship and later won the gold medal for pole vaulting at the 1960 Summer Olympics.
Dick Button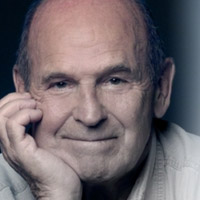 Englewood (1929- )
A two-time Olympic figure skating champion, he dominated men's figure skating in the late 40s and early 50s, winning seven straight U.S. championships and five consecutive world titles.
Frank Cumiskey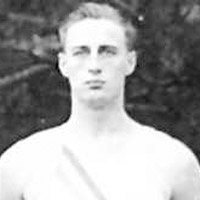 West New York (1912-2004)
He was a three-time Olympic Gymnastics winner who also won 24 AAU Gold Medals and was named by Sports Illustrated as one of the 50 greatest New Jersey Sports Figures of the 20th Century.
Patrick Ewing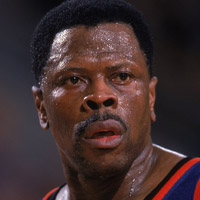 Englewood Cliffs (1962- )
Voted by ESPN the 16th greatest college basketball player of all time, he led Georgetown to the 1985 NCAA championship and was College Player of the Year. He was with the NY Knicks for 15 of his 17 NBA seasons and an 11-time All Star. In 1996 he was voted one of the 50 Greatest Players in NBA History. He was also a two-time Olympic Gold Medalist (1984 & 1992).
Goose Goslin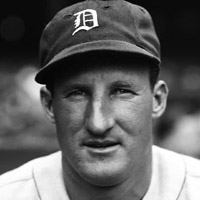 Salem (1900-1971)
A Baseball Hall of Fame outfielder, he played 18 seasons with the Washington Senators, St. Louis Browns and Detroit Tigers.
Pop Lloyd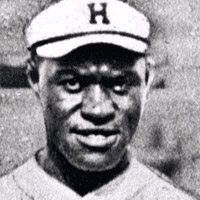 Atlantic City (1884-1964)
Arguably one of the greatest shortstops in baseball history, he was a player and manager in the Negro Leagues, posthumously inducted in the Baseball Hall of Fame in 1977.
Sharon Goldbrenner-Pfluger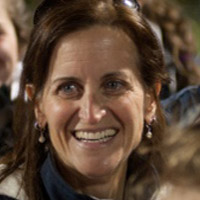 Elizabeth (1960- )
A world-class lacrosse coach, she currently coaches the field hockey and lacrosse teams at The College of New Jersey and has led her teams to numerous NCAA Division III National Championships.
Amos Alonzo Stagg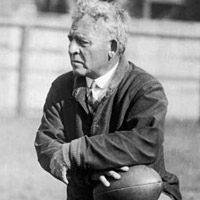 West Orange (1862 – 1965)
After playing basketball and baseball at Yale University, he coached the football teams at several universities before becoming a coach for the 1924 U.S. Olympic Track and Field Team. He died at age 102.