Arts & Letters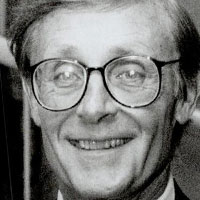 Peter Benchley
Popular fiction author Peter Benchley was best known for his sensational novel Jaws, which he wrote in a rented room above a furnace supply company in Pennington, NJ. He co-wrote its subsequent film adaptation with Carl Gottlieb. Several more of his works were also adapted for cinema, including The Deep, The Island, Beast, and White Shark.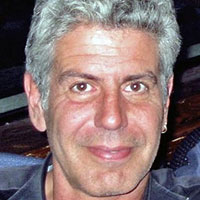 Anthony Bourdain
Bourdain is a chef, author, and TV personality. Raised in Leonia, NJ, this former executive chef at renowned French restaurant, Brasserie Les Halles (NYC) is widely known for his 2000 book Kitchen Confidential: Adventures in the Culinary Underbelly, and in 2005 began hosting the Travel Channel's culinary and cultural adventure programs Anthony Bourdain: No Reservations and The Layover. In 2013, Bourdain joined CNN to host Anthony Bourdain: Parts Unknown.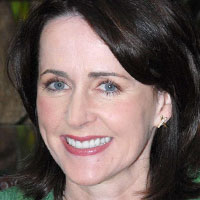 Carol Higgins Clark
Raised in Washington Township, Bergen County, NJ, Clark began her career as a mystery author re-typing mother Mary Higgins Clark's manuscripts. Author of the popular Regan Reilly series, she has also co-authored a best-selling holiday-themed suspense series with her mother.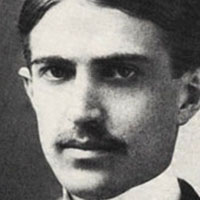 Stephen Crane
Born in Newark, NJ, Crane was a prolific author through his short life; he became known as one of the most innovative writers of his time. He won international acclaim in 1895 for his Civil War novel, The Red Badge of Courage, which he wrote without having any battle experience.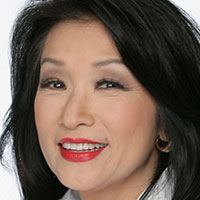 Connie Chung
This longtime Middletown, NJ, resident is a renowned journalist who has hosted 20/20 and the CBS Evening News. In 1993, she became the first woman to co-anchor CBS Evening News, as well as the first Asian and the second woman to anchor one of America's major network newscasts. She has been an anchor and reporter on NBC, CBS, ABC, CNN, and MSNBC.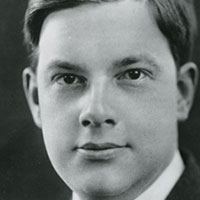 Joyce Kilmer
Born in New Brunswick, NJ, this Rutgers alum was an American journalist and poet. He is most famous for writing a short poem entitled "Trees" before he joined the National Guard. His life was cut short when a sniper killed him during World War I at age 31. He was posthumously awarded the French Croix De Guerre and Purple Heart.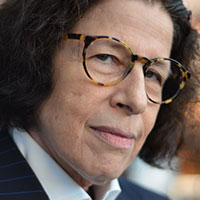 Fran Lebowitz
An American author and public speaker, Lebowitz is known for her sardonic social commentary on American life. Though she was born and raised in Morristown, NJ, she is known for her New York City sensibilities. Some reviewers have called her a modern-day Dorothy Parker.
John Nash
Nash was a mathematician who made fundamental contributions to game theory, differential geometry, and the study of partial differential equations. Serving as a Senior Research Mathematician at Princeton University during the latter part of his life, he shared the 1994 Nobel Memorial Prize in Economic Sciences with game theorists Reinhard Selten and John Harsanyi. Nash made his contributions while suffering from paranoid schizophrenia. His struggles with mental illness and recovery were the subject of Pulitzer-prize nominated book A Beautiful Mind.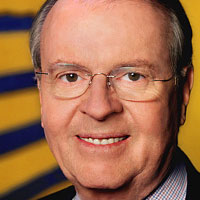 Charles Osgood
Osgood is a radio and television commentator—host of CBS News Sunday Morning since 1994. His radio show, The Osgood File, has been broadcast on the CBS Radio Network since 1971, heard four times each weekday morning drive time on radio stations nationwide. Each three-minute Osgood File focuses on a single story, ranging from a breaking development of national importance to a whimsical human-interest vignette. Some of these he does in rhyme, which is why he is known as CBS's "Poet in Residence." In August 1967, Osgood anchored the first morning drive shift for WCBS after its conversion to an all-news format. He is the author of six books.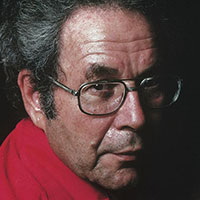 George Segal
Segal was an American painter and sculptor associated with the Pop Art movement. He was presented with the United States National Medal of Arts in 1999. Segal pioneered the use of plaster bandages for sculpting in place of traditional casting techniques. Segal was a long-time resident of South Brunswick, NJ, and lived there until his death in 2000.
Enterprise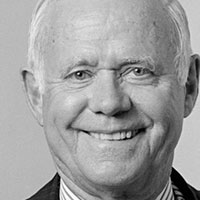 James Burke
Former CEO of Johnson & Johnson, Burke is credited with the growth of Johnson & Johnson to its current size and prominence after he applied his crisis management skills during the 1982 Tylenol crisis. He was awarded the Presidential Medal of Freedom by President Clinton.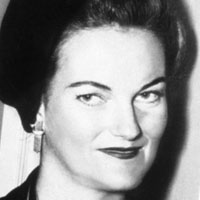 Doris Duke
Heiress, horticulturalist, and art collector, Duke became a philanthropist, supporting wildlife refuge, environmental conservation, historic preservation, medical research, and child welfare. She resided at Duke Farms in Hillsborough Township, NJ, and created the legendary Duke Gardens on the premises.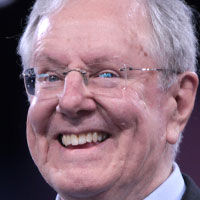 Steve Forbes
Forbes is an American publishing executive, twice a candidate for the nomination of the Republican Party for President. Forbes is the Editor-in-Chief of business magazine Forbes. He is the son of longtime Forbes publisher Malcolm Forbes and the grandson of that publication's founder B.C. Forbes.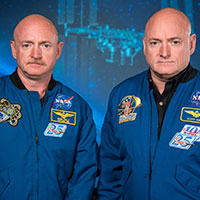 Mark & Scott Kelly
Mark Kelly and his identical twin brother Scott were both selected to be shuttle pilots by NASA in 1996. They joined the NASA Astronaut Corps in August of that year. Mark Kelly has logged over 54 days in space. Scott Joseph Kelly is an engineer, retired American astronaut, and a retired U.S. Navy Captain. A veteran of four space flights, Kelly commanded the International Space Station on Expeditions 26, 45, and 46. The Kelly brothers are the only siblings to have both traveled in space. The brothers were born in Orange, NJ.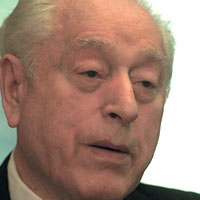 Sam Halpern
Halpern served as president of Atlantic Realty. He was a member of a founding generation of Holocaust survivors who rebuilt their lives in New Jersey while founding real estate fortunes and leaving a vast legacy of philanthropic giving. Halpern's 1996 memoir of his experiences in the Holocaust, Darkness and Hope, details his life in a forced-labor camp where he overcame near starvation and typhus.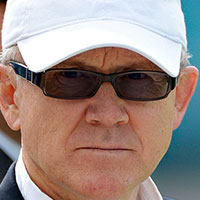 Woody Johnson
Robert Wood Johnson, IV, is an American businessman and philanthropist. He is a great-grandson of Robert Wood Johnson I (co-founder of Johnson & Johnson) and the owner of the New York Jets of the National Football League. Johnson became involved in charitable organizations full-time in the 1980s. He has led efforts on Capitol Hill and at the National Institutes of Health to increase research funding for lupus, diabetes, and other autoimmune diseases, and personally contributed to causes related to diabetes after his daughter Casey was diagnosed with the disease.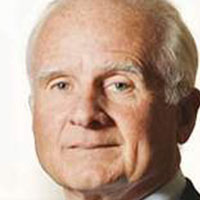 Alfred Koeppe
Educated at Rutgers Newark and Seton Hall Law School, Koeppe has been President and COO of Bell Atlantic and PSE&G. He currently serves as President of the Newark Alliance and formerly chaired the State Economic Development Administration and the New Jersey Schools Development Authority. He is the recipient of the 2013 Steven J. Diner Ethical Leadership Award.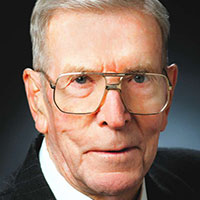 Henry Rowan
Rowan designed and built the first induction furnace and is the namesake of Rowan University. He built his first induction furnace in his home's garage in 1953 with the help of his wife. He founded Inductotherm Industries Inc., which has since grown to include 80 subsidiaries throughout North America, South America, Europe, India, Asia, and Australia. In spring 1992, Rowan and his wife Betty Rowan pledged $100 million to Glassboro State College, which was renamed Rowan University in his honor. At the time it was the largest gift to a public college in the history of higher education.
Arthur F. Ryan
An American businessman that came to prominence during the 1990s, he was the first outsider to become CEO of Prudential Insurance. The Arthur F. Ryan Family Scholarship Fund supports Professional Corporation business students from Suffolk County where he grew up.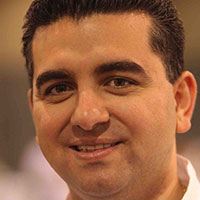 Buddy Valastro
This Hoboken native is perhaps best known as the star of the reality television series Cake Boss, which premiered in April 2009. He also has starred in Kitchen Boss (2011), The Next Great Baker (2010), and Buddy's Bakery Rescue (2013).
Performance Arts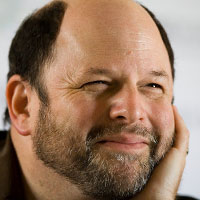 Jason Alexander
Born Jay Scott Greenspan in Newark, NJ, he is best known for his role on the award-winning TV series Seinfeld. He has also appeared in the hit movie Pretty Woman and won a Tony Award in 1989 for Best Leading Actor for his performance in Jerome Robbins' Broadway.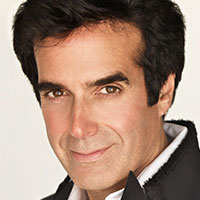 David Copperfield
A world famous illusionist, Copperfield was just 12 years old when he was admitted to the American Society of Magicians—the youngest person ever to do so. He has been described by Forbes magazine as the most commercially successful magician in history. His television specials have won 21 Emmy Awards. He holds 11 Guinness World Records, has a star on the Hollywood Walk of Fame, was knighted by the French government, and was named a Living Legend by the Library of Congress.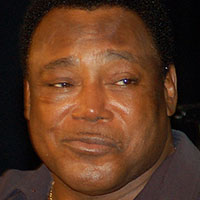 George Benson
This long-time New Jersey resident and Grammy-winning musician is perhaps best known for his hit "On Broadway." He began his professional career at age 21 as a jazz guitarist. Benson uses a rest-stroke picking technique similar to that of gypsy jazz players such as Django Reinhardt.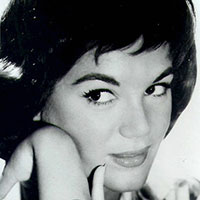 Connie Francis
Singer, composer, actress, entertainer, and publisher Connie Francis was born in Newark, NJ, and educated at Arts High School, Newark. She has toured the US, Australia, New Zealand, South Africa, and Europe, owned publishing companies, and has made many records from the 1950s onward including hits like "Who's Sorry Now" and "Stupid Cupid."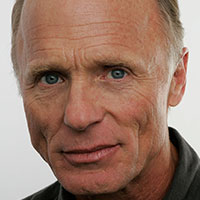 Ed Harris
A Tenafly native, Harris is a three-time nominee of the Academy Award for Best Supporting Actor for his performances in Apollo 13 (1995), The Truman Show (1998), and The Hours (2002). He was nominated for an Academy Award for Best Actor for playing artist Jackson Pollock in his directorial debut Pollock (2000). He also won a Golden Globe Award for playing Senator John McCain in Game Change (2012). In 2015, Harris received a star on the Hollywood Walk of Fame.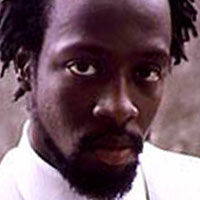 Wyclef Jean
Wyclef Jeanelle Jean is a Haitian rapper, musician, and actor. At the age of nine Jean moved to the United States with his family and has spent much of his life there. Jean graduated from Vailsburg High School in Newark, NJ. He first achieved fame as a member of the acclaimed New Jersey hip-hop group The Fugees. Jean won three Grammy Awards for his musical work.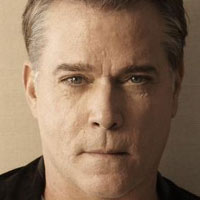 Ray Liotta
This native of Newark, NJ, is known for his portrayals of Henry Hill in the crime drama Goodfellas and Shoeless Joe Jackson in Field of Dreams. He has won an Emmy Award and been nominated for Golden Globe and Screen Actors Guild awards. He won his Emmy for Outstanding Guest Actor in a Drama Series for his role on the medical drama ER.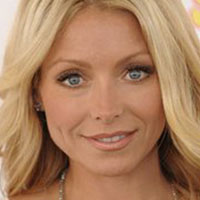 Kelly Ripa
Born in Stratford, NJ, Ripa has co-hosted syndicated talk show for 15 years: Live! with Kelly, previously Live! With Kelly and Michael and Live! with Regis and Kelly. She spent 12 years playing Hayley Vaughan Santos on the soap opera All my Children, for which she won three Daytime Emmy awards.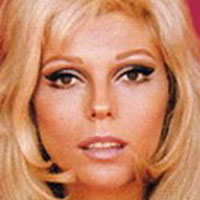 Nancy Sinatra
An American singer, actress, and Jersey City native, Ms. Sinatra is the daughter of singer/actor Frank Sinatra and is widely known for her 1966 signature hit "These Boots are Made for Walking" and the title song from the James Bond film You Only Live Twice.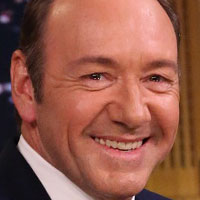 Kevin Spacey
Spacey is a two-time Academy Award-winning actor—Best Actor for American Beauty and Best Supporting Actor for The Usual Suspects. He also stars in the critically-acclaimed Netflix series House of Cards, and hails from South Orange, NJ.
Public Service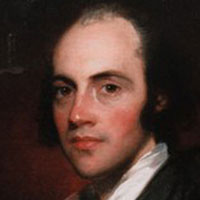 Aaron Burr
After serving as a Continental Army officer in the Revolutionary War, Burr became a successful lawyer and politician. He was the nation's third vice president, serving during Thomas Jefferson's first term. Burr was born in what is now Newark, NJ, and killed founding father Alexander Hamilton in Weehawken.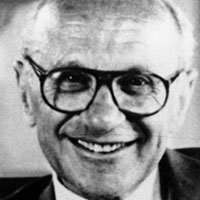 Milton Friedman
Friedman was a Rutgers graduate, economist, statistician, and writer. He received the 1976 Nobel Memorial Prize in Economic Sciences for his research on consumption analysis, monetary history, and theory and the complexity of stabilization policy.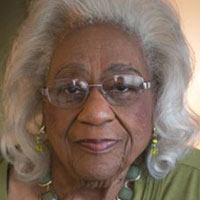 Edith Savage-Jennings
A civil rights activist for decades, Savage-Jennings was involved in numerous national, state, and local political campaigns and fundraisers for various community, civic, and service organizations. A close friend of Martin Luther King, Jr, Mrs. Savage-Jennings was a board member of the Martin Luther King, Jr. Center for Nonviolence and Social Change in Atlanta for over 25 years. She lobbied to make Trenton the first city and New Jersey among the first states to declare Martin Luther King, Jr. holiday, and lobbied for legislation to create the New Jersey Martin Luther King, Jr. Commemorative Commission, where she serves as a permanent commissioner. Inducted into New Jersey Women's Hall of Fame in 2011, she was honored by the City of Trenton in its celebration of outstanding community people and organizations. She was inducted into the National Civil Rights Museum in 2009.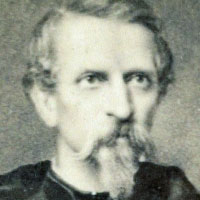 Phillip Kearny
Kearny served as a United States Army officer and was notable for his leadership in the Mexican-American War and American Civil War, during which he commanded the First New Jersey Brigade. He was killed in action in the 1862 Battle of Chantilly. The town of Kearny, NJ, where he had his estate, is named in his honor.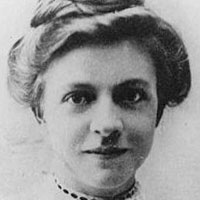 Clara Maass
Maass was an American nurse who died as a result of volunteering for medical experiments to study yellow fever, leading to a ban on using humans for medical experiments. In 1895 she became one of the first graduates of Newark German Hospital's Christina Trefz Training School for Nurses. She volunteered as a contract nurse for the United States Army during the Spanish-American War. Hers was the namesake of Clara Maas Medical Center in Belleville. Maass was born in East Orange, NJ.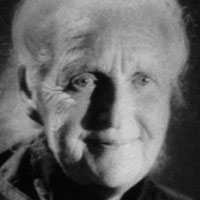 Peace Pilgrim
Born Mildred Lisette Norman in Egg Harbor City, NJ, Ms. Pilgrim was an American nondenominational spiritual teacher, mystic, pacifist, vegetarian activist, and peace activist. In 1952 she became the first woman to walk the entire length of the Appalachian Trail in one season. She also walked across the United States at least eight times—likely more than 20 times. Starting on January 1, 1953, in Pasadena, CA, she adopted the name "Peace Pilgrim" and walked across the United States for 28 years.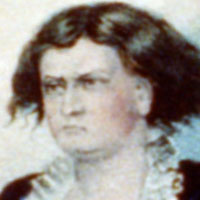 Molly Pitcher
Molly Pitcher was born Mary Ludwig circa October 13, 1754, near Trenton, NJ. During the American Revolutionary War's Battle of Monmouth, she carried pitchers of water to soldiers, thereby earning her nickname. After her husband collapsed during the battle, she took over the operation of his cannon.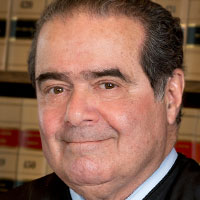 Antonin Scalia
Scalia was the longest-serving justice on the Supreme Court. Appointed to the Court by President Ronald Reagan in 1986, he was widely regarded as the intellectual anchor for the originalist and textualist position in the Court's conservative wing, although universally respected by colleagues of all ideologies. He served on the Court for nearly thirty years, during which time he espoused a conservative jurisprudence and ideology, advocating textualism in statutory interpretation and originalism in constitutional interpretation. Mr. Scalia was born in Trenton, NJ, and died in February of 2016.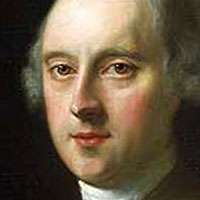 Richard Stockton
Signer of Declaration of Independence, Stockton served as Associate Justice of the state supreme court 1774–1776, and was a member of the Continental Congress in 1776. He also served as Trustee for College of New Jersey (now Princeton) for 26 years. He was consulted on the state of American affairs by such notable men as the Marquis of Rockingham, with whom he spent a week at his country estate. He met with Edmund Burke, the Earl of Chatham, and many other distinguished members of Parliament who were friendly to the American colonies. His is the namesake of Stockton University in Galloway.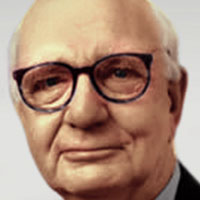 Paul Volcker
Born in Cape May, NJ, Volcker was Chairman of the Federal Reserve under Presidents Jimmy Carter and Ronald Reagan from August 1979 to August 1987. He is widely credited with ending the high levels of inflation seen in the United States during the 1970s and early 1980s. He was the chairman of the Economic Recovery Advisory Board under President Barack Obama from February 2009 until January 2011.
Sports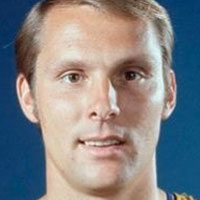 Rick Barry
This Elizabeth, NJ, native was named one of the 50 Greatest Players in history by the NBA in 1996. Barry is the only player to lead the National Collegiate Athletic Association (NCAA), ABA, and NBA in scoring for an individual season. He won 1975 NBA Title with Golden State Warriors and named Finals MVP. His 30.5 points-per-game average in the ABA stands as the highest career total for a player in any professional basketball league. In 1987, Barry was inducted into the Naismith Memorial Basketball Hall of Fame. He is the father of former NBA players Brent Barry and Jon Barry. In his 1965–1980 NBA Career, he won NBA Rookie of the Year and 1967 All Star Game MVP.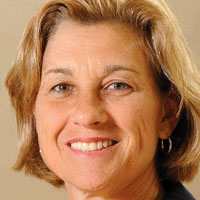 Carol Blazejowski
Blazejowski is the former President and General Manager of the WNBA New York Liberty, and three-time All-American at Montclair State (1976-1978). She won the inaugural Wade Trophy as the nation's finest collegiate female player in 1978, and led the nation in scoring with 33.5 points per game in 1976-77 and 38.6 points per game in 1977-78. She was an alternate on 1976 Olympic team, and played two seasons of AAU basketball with the Allentown, PA, Crestettes. She worked in front office of NBA, and currently is Associate VP at Montclair State University.
Dick Button
Button is an 1948 and 1952 Olympic and five-time World Champion figure skater. Longtime figure skating TV analyst. Button is credited as having been the first skater to successfully land the double-axel jump in competition in 1948, as well as the first triple jump of any kind—a triple loop—in 1952. He also invented the flying camel spin, which was originally known as the "Button Camel." Mr. Button hails from Englewood, NJ.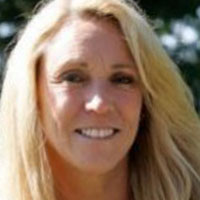 Mary Decker
From Bunnvale, NJ, this former track athlete won gold medals in the 1500 meters and 3000 meters at the 1983 World Championships, and was the world record holder in the mile, 5000 meters, and 10,000 meters. In total, she set 17 official and unofficial world records, including being the first woman in history to run inside 4:20 for the mile. Her 1500 meters record stood for 32 years in the United States. She competed in 1984 Olympics, where she was heavily favored to win a gold medal in the 3000 meters run. In the final, she collided with Zola Budd of Great Britain, fell, and was unable to complete the race.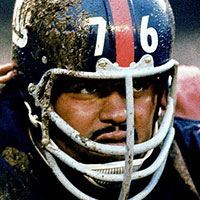 Rosey Grier
Grier played in NFL for the New York Giants and Los Angeles Rams from 1955–1966, and was honored as a two-time Pro Bowler. As an actor, Grier has appeared in numerous films and TV shows. Has also written several inspirational books and is an inspirational speaker. Grier spent his high school years in NJ and played high school football at Abraham Clark High School in Roselle, NJ.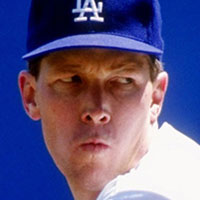 Orel Hershiser
Hershiser attended Cherry Hill High School East in Cherry Hill, NJ, and did not make the varsity baseball team until his junior year. He never gave up, and Hershiser was drafted by the Los Angeles Dodgers in 1979. MLB pitcher from 1983–2000, he played primarily with the Los Angeles Dodgers. He was honored as World Series MVP in 1988 when the Dodgers beat the Oakland A's. As a Cy Young Award-winner and three-time All Star, he holds the MLB record for most consecutive scoreless innings pitched—59.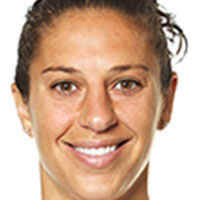 Carli Lloyd
Lloyd is an American professional soccer midfielder who currently plays for the Houston Dash in the National Women's Soccer League (NWSL) and the United States women's national soccer team. She is a FIFA Women's World Cup winner and two-time Olympic gold medalist. Lloyd scored the gold medal-winning goals in the finals of the 2008 Summer Olympics, the 2012 Summer Olympics, and the 2015 FIFA Women's World Cup. She has represented the United States at three FIFA Women's World Cup tournaments: the 2007 FIFA Women's World Cup, in which she helped the U.S. win bronze; the 2011 FIFA Women's World Cup, in which the U.S. won silver; and the 2015 FIFA Women's World Cup, where Lloyd scored a hat trick in the final, captaining the U.S. to its third title. Ms. Lloyd is a native of Delran Township and now lives in Mount Laurel, NJ.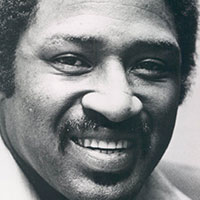 Willis Reed
He spent his entire professional career (1964–1974) with the New York Knicks. In 1982, Reed, a center, was inducted into the Naismith Memorial Basketball Hall of Fame. In 1996, he was voted one of the "50 Greatest Players in NBA History." Won NBA Championships in 1970 and 1973 and was finals MVP. He's known for his heroic effort in game 7 of 1970 NBA Finals when he limped onto the court and played with a severe thigh injury. He coached the New Jersey Nets and later became their General Manager and Vice President of Basketball Operations (1989 to 1996). As Senior Vice President of Basketball, he helped lead them to the NBA Finals in 2002 and 2003.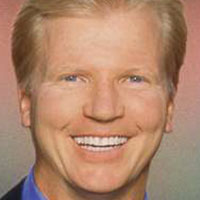 Phil Simms
New York Giants star quarterback and MVP of Super Bowl XXI, in which he led the Giants to a victory over the Denver Broncos following the 1986 season. He was also the 1986 NFL League MVP, and a member of the Giants' Super Bowl XXI winning team that defeated the Buffalo Bills after the 1990 season. He spent his entire 14-year career with the Giants. His #11 jersey is retired by the Giants and he is a member of the Giants' Ring of Honor. Simms now lives with his family in Franklin Lakes, NJ.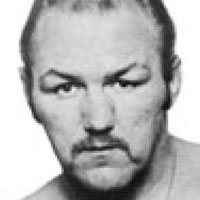 Chuck Wepner
Known as the "Bayonne Brawler" and the "Bayonne Bleeder," the heavyweight boxer was a heavy underdog when he went fifteen rounds with world heavyweight champion Muhammad Ali in a 1975 title fight. Wepner claimed that he was the inspiration for the movie Rocky.