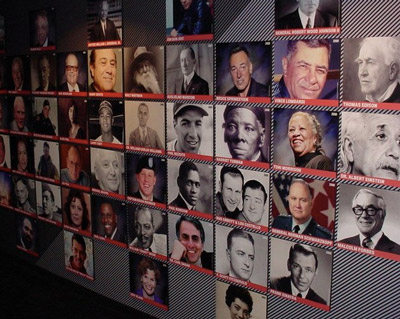 The New Jersey Hall of Fame Mobile Museum in available for school, non-profit, corporate or private events. We'd enjoy discussing how to make this special experience a reality for your organization.
To get started, download the reservation form. Please return a copy to reservations@njhalloffame.org.
Contact Kathy Cooper with any questions at 317-580-0006 or 800-480-7026.
Pricing Structure
Non-profit events and schools | $1,500.00 per day
Corporate or Private Events | $2,500.00 per day
Request a Mobile Museum Docent | $250.00 per day