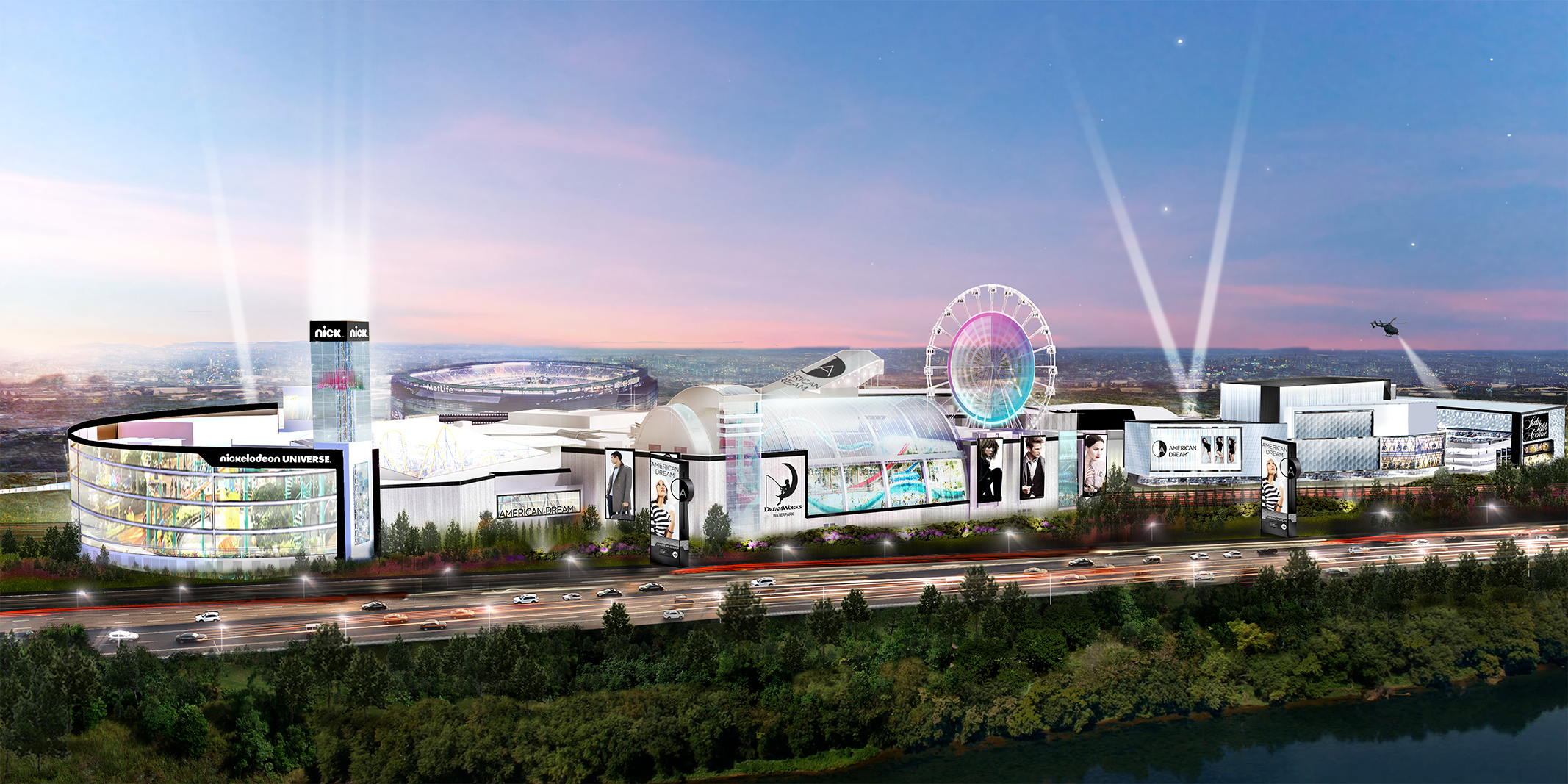 The New Jersey Hall of Fame took a big step toward establishing a permanent home of its own recently.
That's when the Hall of Fame family, New Jersey elected officials, executives from American Dream and Triple Five Worldwide and other dignitaries took part in the ceremonial groundbreaking for a museum that will honor many of the Garden State's best and brightest.
"The New Jersey Hall of Fame has an exciting vision," said Jon F. Hanson, chairman of the NJHOF, "and ultimately this museum will be a very proud attraction for New Jerseyans of all ages and families around the world that will be able to experience it in all its greatness."
The Hall of Fame, which celebrated its 10th anniversary with a gala induction ceremony in May, to date has used a mobile museum as its home (850 square feet). To be located on the lower level of the American Dream retail and entertainment complex, the permanent museum will cover 16,000 square feet and feature attractions such as a virtual reality theater and hologram theater. It's planned opening is to take place in the summer of 2020.
"This is a great day for all New Jerseyans, said Steve Edwards, Hall of Fame president. "The New Jersey Hall of Fame at American Dream will be an exciting museum where we can take great pride in who we are as a people, and have a learning center that will inspire the next generation of Jersey leaders."
The state-of-the-art museum is expected to cost $10 million, of which the Hall of Fame has raised $5.775 million. The cost of admission to the museum is to be determined.
The NJHOF home will be located within several minutes of many attractions at American Dream, including Legoland Discovery Center and Sealife Aquarium, a DreamWorks Water Park, a Nickelodeon Universe Theme Park, Cirque de Soleil and KidZania. An estimated 40 million are expected to visit the American Dream complex annually. The Hall of Fame has entered into a long-term lease at American Dream. Terms were not disclosed.