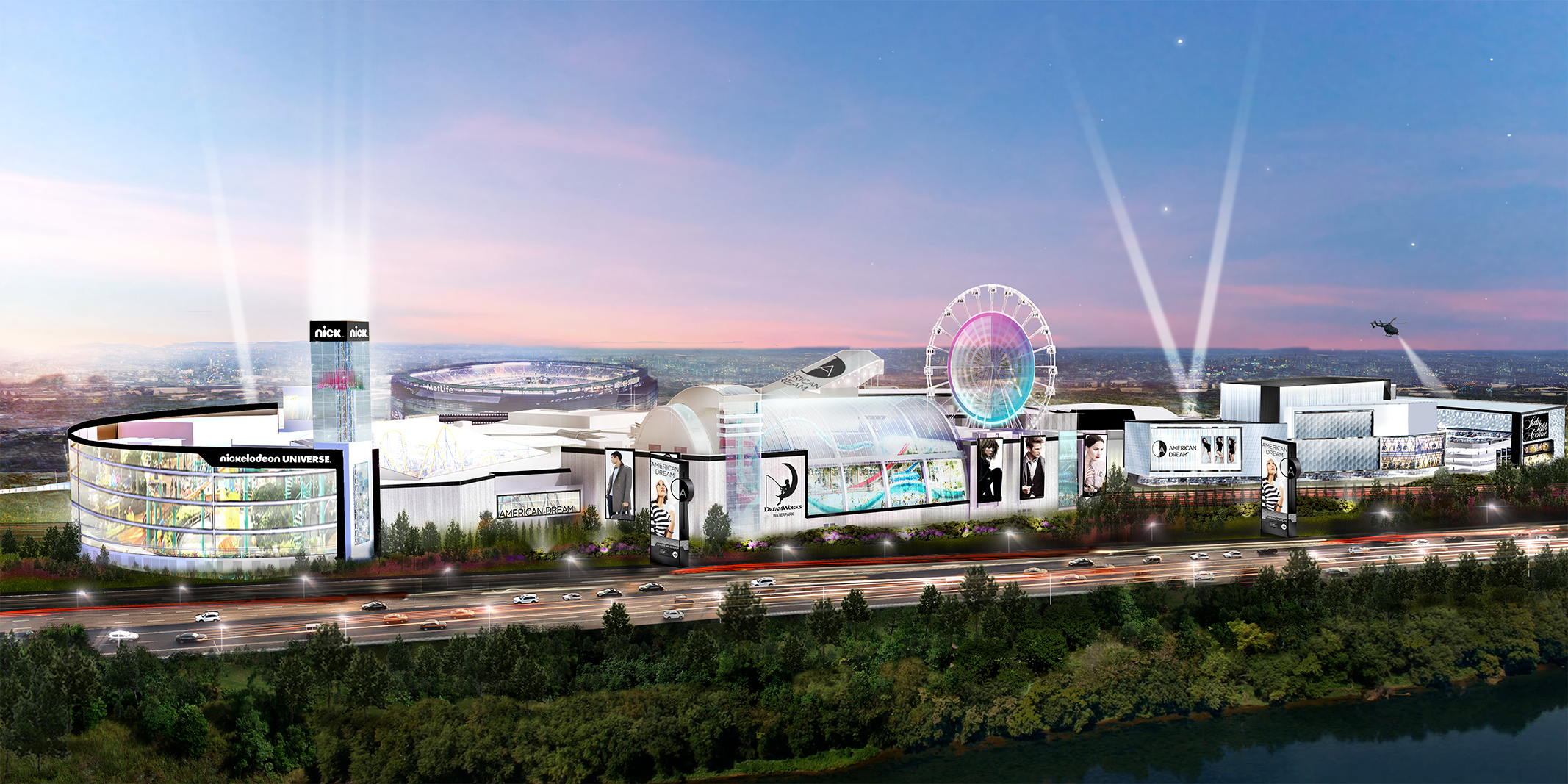 The New Jersey Hall of Fame – home to many of the Garden State's best and brightest – now will have a home to call its own.|
The Hall of Fame, which recently celebrated its 10th anniversary with a gala induction ceremony, to date has used a mobile museum as its home. The permanent home will be part of the American Dream retail and entertainment complex, which is scheduled to open in the spring of 2019.
The groundbreaking for the new home is to take place Wednesday, Sept. 26, at the New Jersey Hall of Fame Mobile Museum (located on the east side of the Arena (former IZOD Center) and in close proximity to the new museum location). The event gets underway at 11 a.m. (EDT).
"I am deeply excited that American Dream will become the New Jersey Hall of Fame's permanent home," says Governor Murphy. "New Jerseyans will learn about the distinguished inductees, who will inspire residents to be the next generation of New Jersey leaders."
Don Ghermezian, President of American Dream, says, "We are very proud to be the new home for The New Jersey Hall of Fame. The Hall of Fame museum will be a state-of-the-art facility that will showcase the incredible contributions and outstanding achievements of so many inspiring individuals that have called New Jersey their home. The Hall of Fame will complement and enhance our property's exceptional offering of entertainment, performing arts, culinary and retail experiences that will draw over 40 million visitors annually."
Jon F. Hanson, the Hall of Fame's chairman of the board, adds: "We are beyond excited to have a place to call home, and thrilled that it will be at American Dream. We are proud of the rich and important contributions our inductees have made to New Jersey and beyond, and our new home will allow us to showcase our state to so many more people."
"The NJHOF leadership thanks our founders and family of supporters for helping us to create one of the ultimate symbols of Jersey pride," Steve Edwards, president of the New Jersey Hall of Fame. "This exciting new attraction and learning center will have an immeasurable impact on the pride of New Jerseyans, and will help inspire its visitors to realize their highest and best sense of self, with a moral excellence of character."
Baseball standout Al Leiter is among those scheduled to attend the Sept. 26 groundbreaking. "I'm grateful and proud of the honor that my HOF induction and legacy will be showcased alongside all the other New Jersey Hall of Famers at this fantastic new museum home at American Dream," says Leiter.
The New Jersey Hall of Fame permanent museum will be located within several minutes of many attractions at American Dream, including Legoland Discovery Center and Sealife Aquarium, a DreamWorks Water Park, a Nickelodeon Universe Theme Park, Cirque de Soleil and KidZania. An estimated 40 million are expected to visit the American Dream complex annually. The Hall of Fame has entered into a long-term lease at American Dream. Terms were not disclosed.
In addition to officials and founders from the Hall of Fame, dignitaries expected to attend the Sept. 26 groundbreaking include NJHOF inductees, elected officials from state, county and local governments, executives from American Dream developer Triple Five and business and labor leaders.