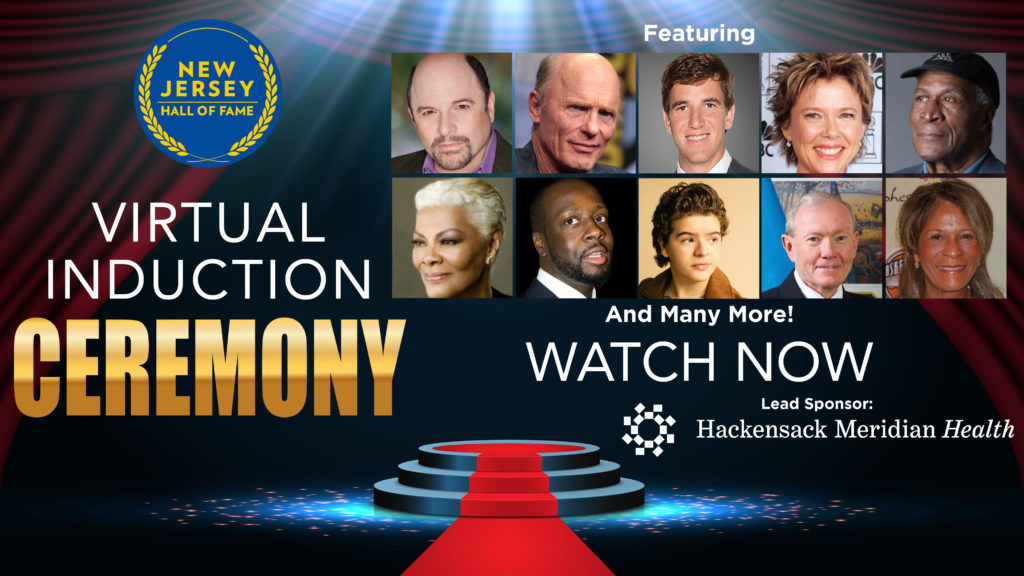 New Jersey Hall of Fame announces its incoming class of inductees
The New Jersey Hall of Fame (NJHOF) has announced who the inductees are for the incoming Class of 2019-2020 – a who's who of some of the Garden State's best and brightest.
The 12th annual induction ceremony will be a 1-hour virtual pre-recorded ceremony that will take place on Sunday, October 18th, 2020, and will be broadcast on several television, radio and prominent social media platforms throughout New Jersey. The Class of 2019-2020's Unsung Hero will be announced in early October.
"These Garden State heroes perfectly represent what makes our state great," says Jon F. Hanson, chairman of the NJHOF. "It's our privilege to honor these inductees for their outstanding contributions to our state."
The New Jersey Hall of Fame Class of 2019-2020 is (with name, N.J. town):
Arts & Letters
---
Public Service
---
Enterprise
---
Sports
---
Performing Arts
---
* – Being honored posthumously.
In the case of someone who has been selected for the Hall but not inducted due to not being able to attend a previous ceremony, the NJHOF may add to the list of inductees prior to the Oct. 18 ceremony.