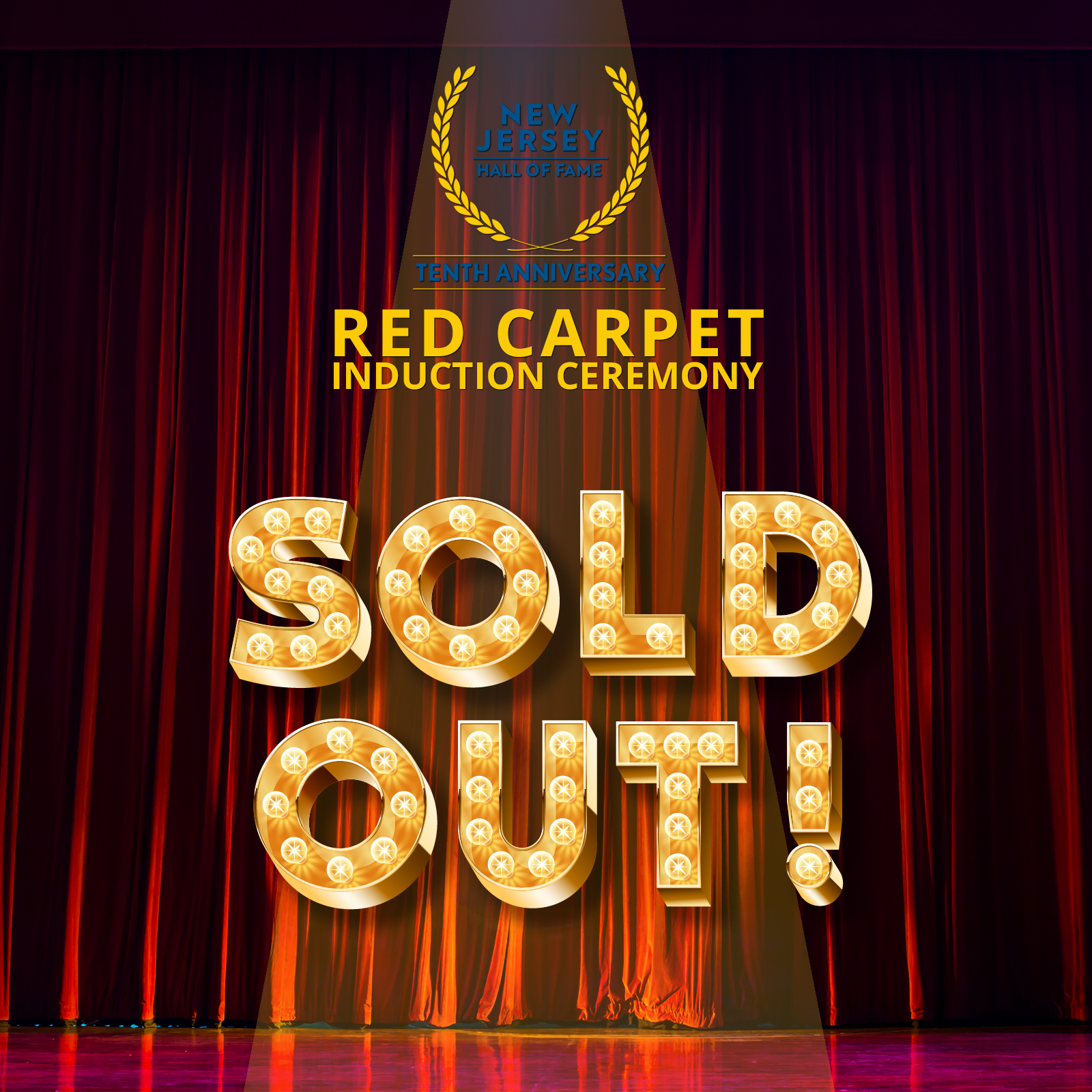 No tickets are left for the New Jersey Hall of Fame's 10th annual ceremony Sunday, May 6, at the Paramount Theatre on the famed Jersey Shore boardwalk. Fans who want to view the event via live-streamed can go to www.facebook.com/NJ.com/ and "like" the page. Followers will receive notification as to when the feed is live.
"We have astronauts, sports greats, rock stars, business titans and other icons of our great state being inducted," says Steve Edwards, New Jersey Hall of Fame president. "We are pleased to announce that we are sold out for another year. It's no surprise, considering this latest class of distinguished New Jerseyans who have reached the pinnacle of their respective fields."
The induction will feature surprise and celebrity presenters, and music by Hall of Fame inductee Tommy James and surprise performers. The house band will be led by New Jersey's own Glen Burtnik (formerly of Styx).
The New Jersey Hall of Fame 2017 Class is: (all living inductees are scheduled to attend.)
ARTS & LETTERS: Author Harlan Coben, author/journalist Anna Quindlen.
ENTERPRISE: Real estate executive Jon Hanson, publishing executive Steve Forbes, businessman Joe Buckelew, celebrity chef Cake Boss Buddy Valastro.
PERFORMING ARTS: , musician/actor Steven Van Zandt, The Four Seasons, including Frankie Valli, Bob Gaudio, Tommy DeVito, Nick Massi and Joe Long; singer Gloria Gaynor, singer-songwriter Debbie Harry of the band Blondie.
PUBLIC SERVICE: Astronauts Mark and Scott Kelly, nurse Clara Maass, politician Millicent Fenwick.
SPORTS: Former Major League Baseball pitcher Al Leiter, soccer's Carli Lloyd.
Actress Meryl Streep, who was scheduled to be inducted, is unable to attend due to a last-minute production conflict as part of her role in the HBO series "Big Little Lies."
Also going into the Hall of Fame on May 6 will be this year's Unsung Hero, which is to be announced next week.
"Along with our well-known inductees, we are proud to once again induct an Unsung Hero and to honor two New Jersey high school students as our essay winners," says Edwards. "And look for surprise musical performances."
The NJHOF on Facebook: www.facebook.com/NewJerseyHallOfFame/